£1.5m Birstall Footbridge Officially Opened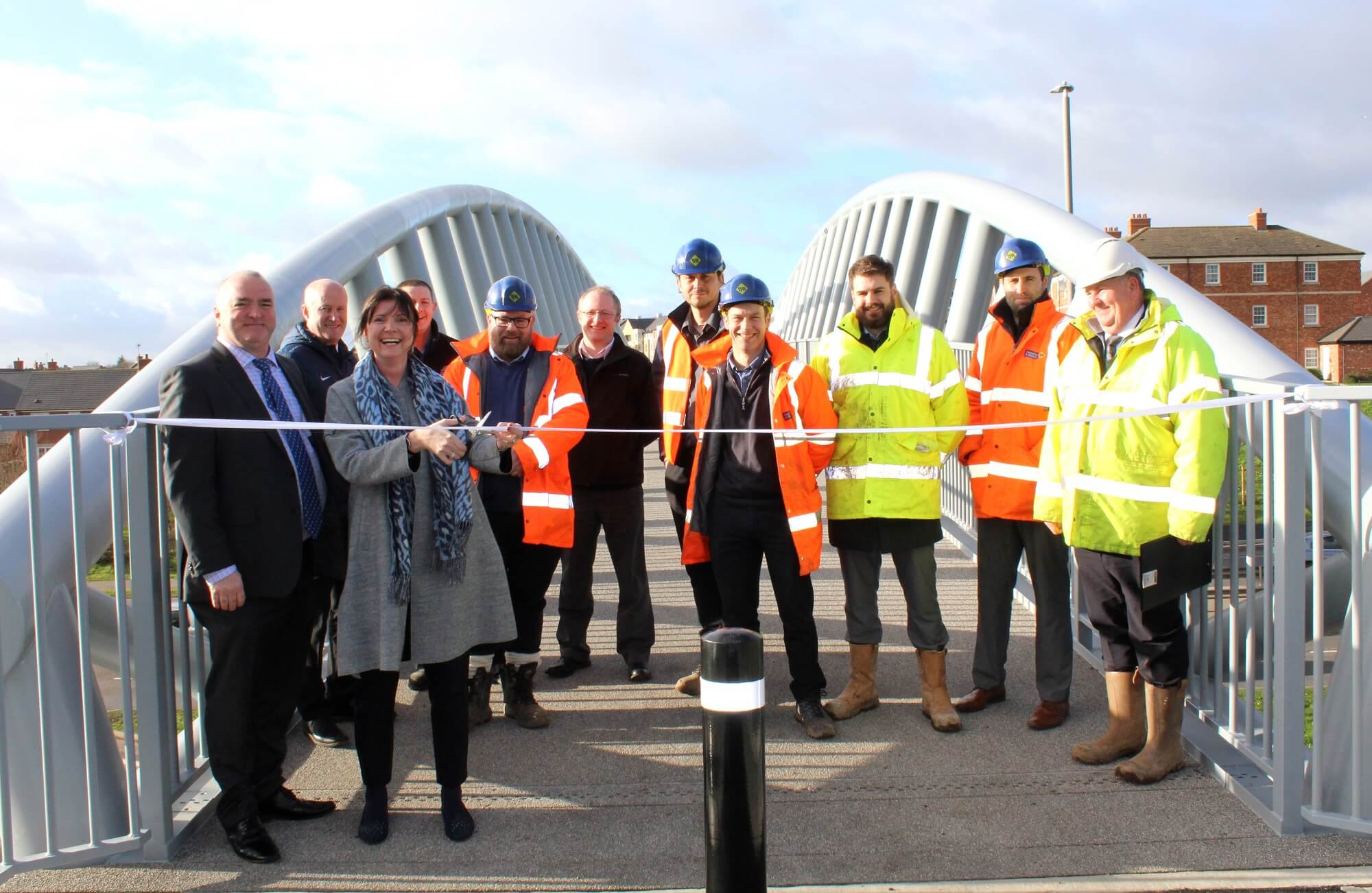 A new £1.5m footbridge across the A6 dual carriageway in Birstall, Leicester, is now officially open to the public.
The 50 metre footbridge spans from the Hallam Fields estate to the Birstall Park & Ride site, with a new combined footway and cycleway providing an onward link to Cedars Academy.
William Saunders provided Civil Engineering Services for this important scheme that provides a safer route for schoolchildren to walk to school as well as easier access to the Park and Ride services.
© Wm Saunders Partnership LLP 2019 Registered in England and Wales
Registered office OC308323 : Sheppard Lockton House, Cafferata Way, Newark on Trent, Notts. NG24 2TN Also at Leeds, Derby & Lincoln.
Designed and Powered by Nettl of Newark & Redlime