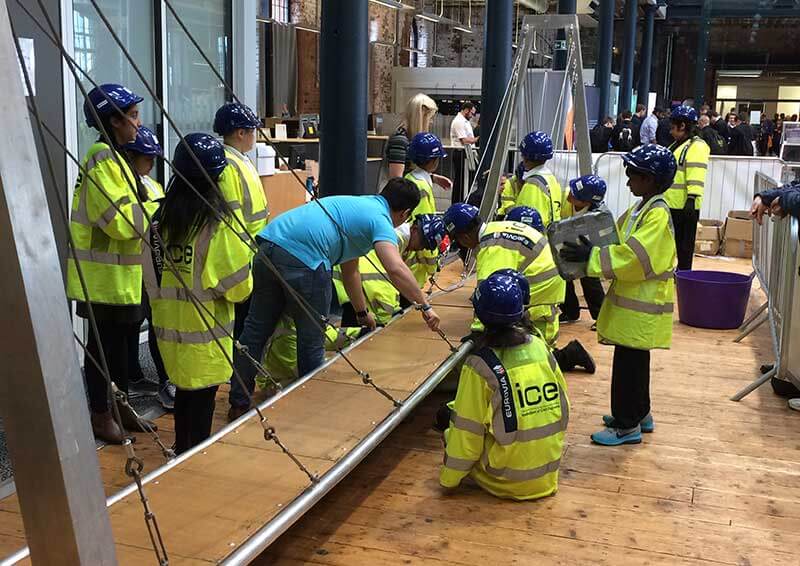 ICE East Midlands Big Bang Event.
Engineers from William Saunders were on hand to inspire the younger generation at the ICE East Midlands Big Bang Event at Derby Roundhouse.
Approximately 300 students ranging from Year 6 to Year 11 visited ICE East Midlands' stand during the full day event, where an array of challenges was on offer: a 12m cable stayed Bridge to Schools activity; an earthquake simulation table to test the stability of structures constructed from wooden blocks; a cardboard construction game to build the highest, most stable structure; a tower building activity using K'nex kits to a 'budget' and a computer bridge design and simulation activity.
© Wm Saunders Partnership LLP Registered in England and Wales
Registered office OC308323 : Sheppard Lockton House, Cafferata Way, Newark on Trent, Notts. NG24 2TN Also at Leeds, Derby & Lincoln.
Designed and Powered by Nettl of Newark & Redlime