Planning Approval Received!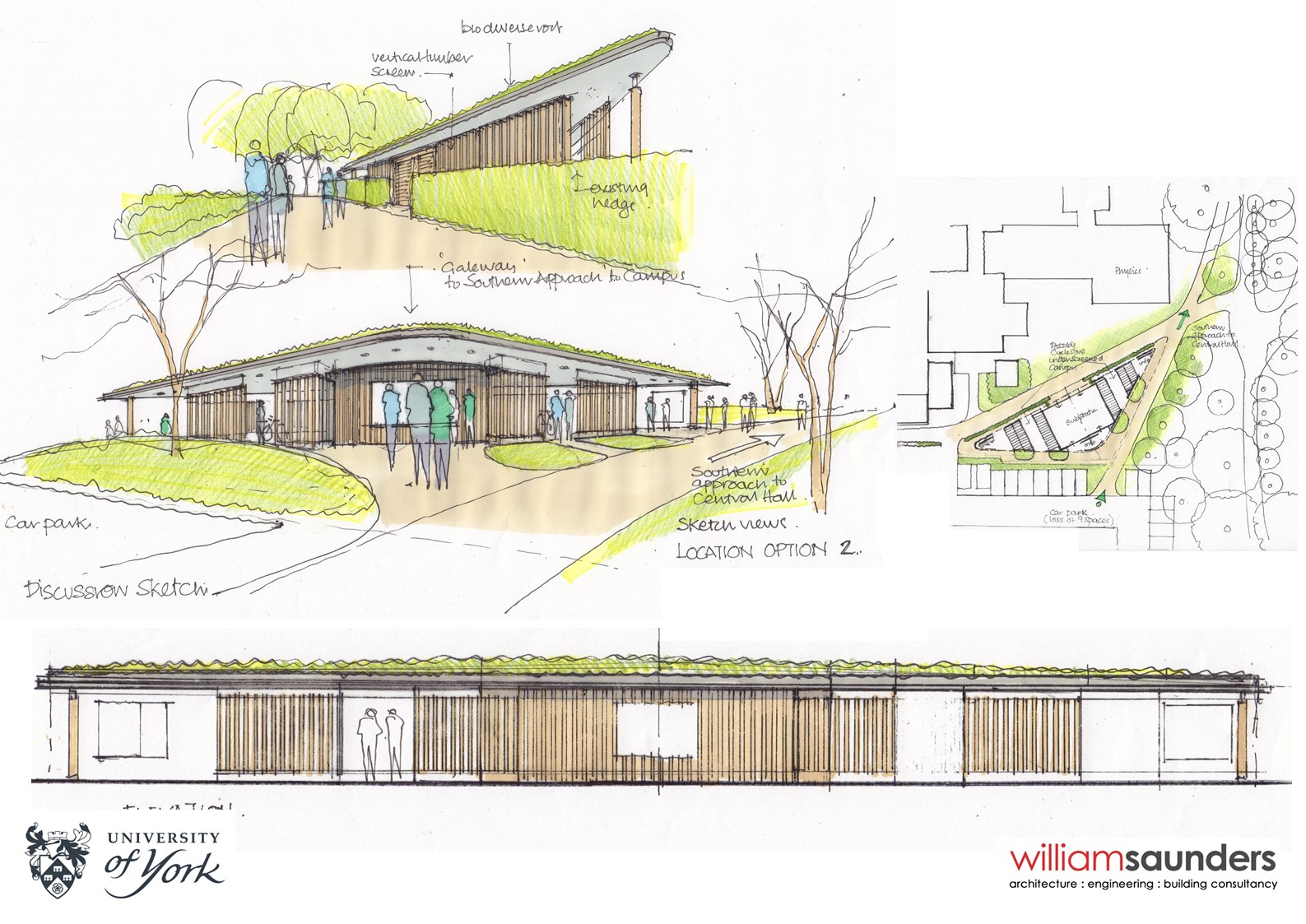 Planning approval has now been granted on our sustainable and compact scheme for University of York!
The new sub-station building is located along a key pedestrian route and gateway into Campus West, immediately visible from the vehicular arrival point to the South Campus and car park.
The design responds well to the buildings prominent position on arrival to the University. In addition to the core function to house essential High Voltage, Low Voltage and Comms equipment, the building also provides an information and orientation point for visitors and covered cycle parking. These features bring added benefits this area of the campus and specifically assist to welcome visitors.
© Wm Saunders Partnership LLP 2019 Registered in England and Wales
Registered office OC308323 : Sheppard Lockton House, Cafferata Way, Newark on Trent, Notts. NG24 2TN Also at Leeds, Derby & Lincoln.
Designed and Powered by Nettl of Newark & Redlime